"Welcome. Welcome to City 17. You have chosen, or been chosen, to relocate to one of our finest remaining urban centers. I thought so much of City 17 that I elected to establish my administration here, in the Citadel so thoughtfully provided by our benefactors. I have been proud to call City 17 my home. And so, whether you are here to stay, or passing through on your way to parts unknown - welcome to City 17. It's safer here. "
―Dr. Wallace Breen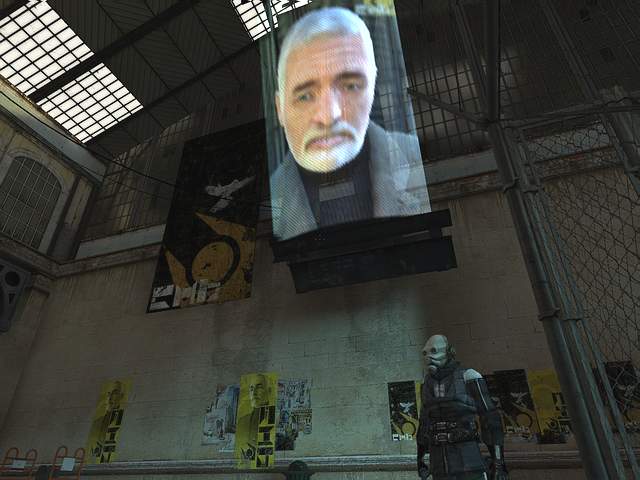 Dr. Wallace Breen
Prior to the Seven Hour War, City 17 was a grand city.
Taken over by the Combine, before the story of Half Life 2, it became their main headquarters on Earth.
City 17 visually resembles a Eastern Europe harbor city featuring mostly that style of architecture-ism.
It features styles dating from pre-World War II neoclassicism, post-war classical designs, Soviet modernism, and a mix of contemporary post-Sov design and modern EE design.
City 17 with the Citadel in the center.
The core of the city consisted predominately of wall-to-wall buildings, with blocks of clustered low-rises made out of a variety of old and new buildings.
In addition to highways and city streets, City 17 included underground road tunnels that traveled beneath the city.
The ever-deadly Razor Train